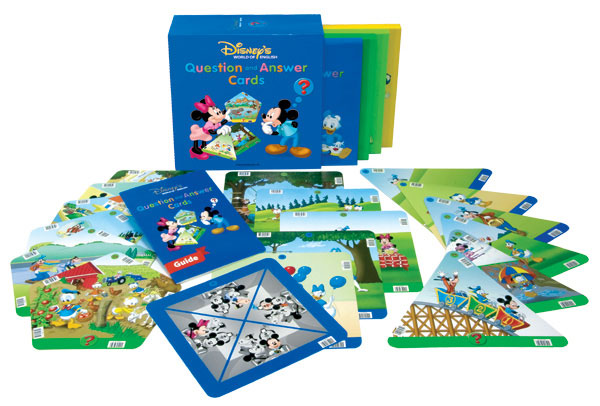 A key component of Disney's World of English are TalkAlong Cards (TAC). When a child feeds a card through a custom reader, he/she hears English vocabulary or sentence structures that are reinforced by the image on the card as it moves through the reader.
In this project, I worked with a programmer to extend the capability of the reader to make this very simple toy much more sophisticated. We improved control over the motion of the card and allowed for sophisticated interactions between cards. Using these new capabilities, I designed games and activities to improve the "playability" of the TACs and to extend the usage of the TACs to an older age group.
In addition to designing the interactions, on this project I acted as project manager, content writer, audio supervisor and art director.
World Family English Official Website